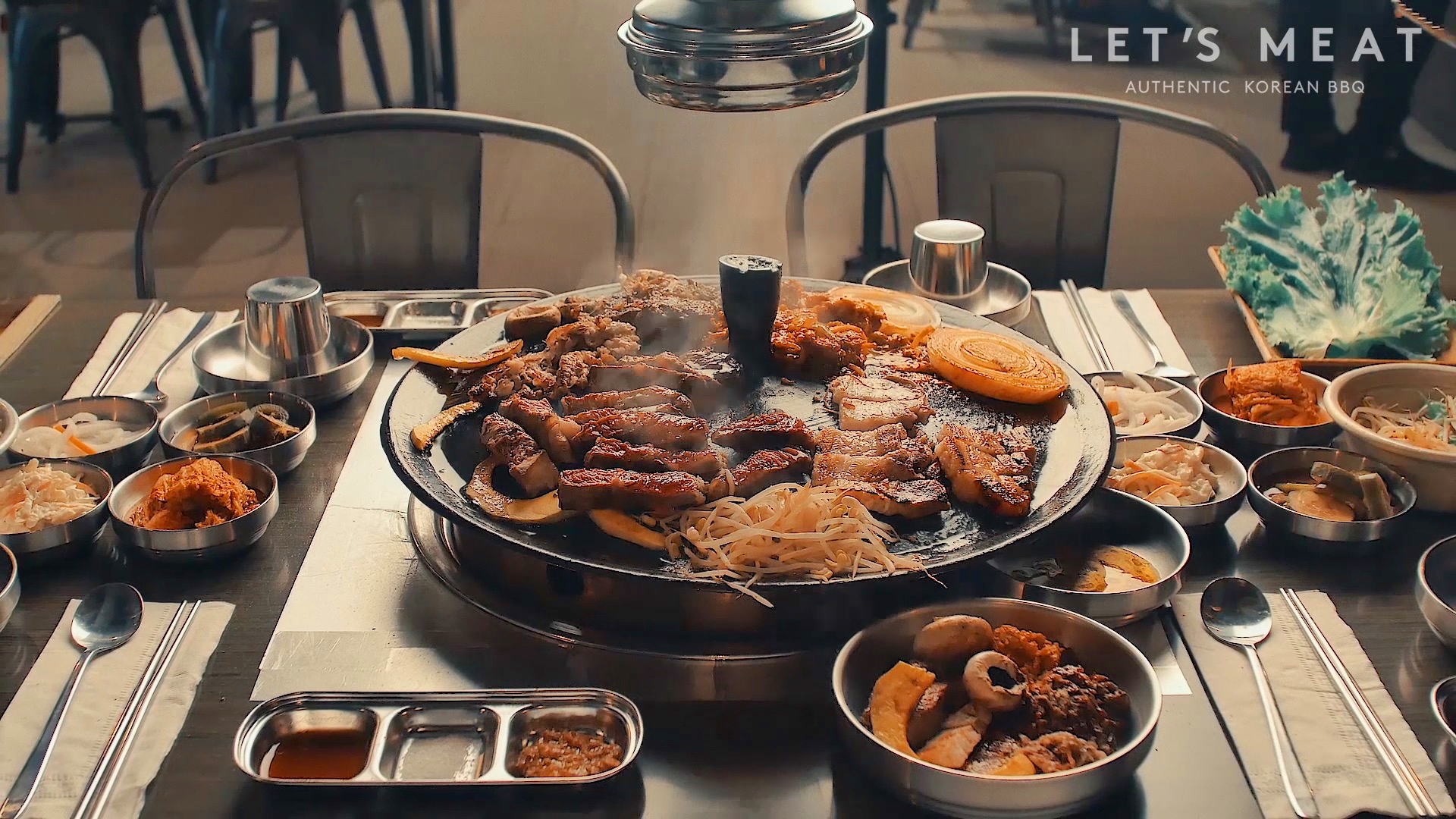 ALL YOU CAN EAT KOREAN BBQ
Welcome to Let's Meat BBQ in NYC. The first AYCE (All You Can Eat) Korean Barbecue restaurant in New York City. Relax & enjoy 100 minutes of barbecue bliss.
We use a specialized grill imported from Korea called a 'Cap-Style' grill. This drains the fat to make the meat lean & less greasy. Some favorite things to cook on a cap-style grill are thinly sliced beef brisket, pork belly, & vegetables.
Try dozens of other items like different types of beef, pork, chicken, seafood & more. See our menu
Watch the video of our introduction to barbecuing at Let's Meat BBQ in NYC.

BEFORE YOU AYCE, KNOW OUR TABLE BBQ POLICY
For Table BBQ, Minimum of 2 AYCE's must be ordered per table.
This requirement is similar to ordering 2 orders of meat for table BBQ experience at any other Korean restaurant in NYC.
All guests at the BBQ table must choose an AYCE choice.
Guests who join but do not eat will still be charged since we only offer AYCE.
Diners cannot combine the choices since It's AYCE. This applies to all diners.
We only offer table Korean BBQ since we are an AYCE restaurant.
Meats are only available for AYCE.
LAST CALL for AYCE is 1 hour before closing time.
PLEASE BE RESPONSIBLE WHEN YOU ORDER AYCE,
THERE ARE NO TAKEOUTS & THERE IS A FEE FOR FOOD BEING WASTED.
PLEASE LET YOUR SERVER KNOW ABOUT ANY ALLERGIES.
If you have any health concerns that may contrast with AYCE (All You Can Eat), Please consult your doctor before committing to AYCE.
LET'S MEAT BBQ IS NOT RESPONSIBLE FOR THESE CONDITIONS.